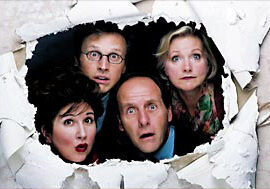 The Fourth Wall

by A.R. Gurney THEATRE-THEATER
"…under the crisp direction of Stan Roth and the sly, tongue-in-cheek performances of an assured cast, this brilliantly convoluted play is rendered as a delicious minor masterpiece and a loving wink to theater in general."
- KABC RADIO
"With polish, Stan Roth directs a cast of experienced actors who squeeze every ridiculously multilayered nuance out of this very clever play."
- BACKSTAGE WEST
"Stan Roth's efficient staging chortles along…Gurney's WASP wit retains its sting."
-LOS ANGELES TIMES
---
Prelude to a Kiss

by Craig Lucas PACIFIC RESIDENT THEATRE
"Stan Roth's staging for Pacific Resident Theatre's revival pares the externals to suit the story's simplicity and finds its way to the play's considerable wit and charm…"
- LOS ANGELES TIMES
"RECOMMENDED…A talented cast breathes new life into Craig Lucas' meditation on love and attraction… "
- L.A. WEEKLY
"Critic's Pick"
- BACKSTAGE WEST
---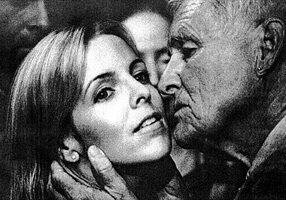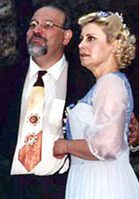 Talley's Folly

by Lanford Wilson WILL GEER THEATRICUM BOTANICUM
"CRITIC'S CHOICE…captivating revival…Under Stan Roth's assured direction, the two performers employ unwavering emotional authenticity to establish the high stakes in this last-chance reunion. There are no missteps here - this dance is hilarious, heartbreaking, and ultimately heroic."
- LOS ANGELES TIMES

"…elegant, poignant…shrewdly directed…"
- NEW TIMES
---
Glengarry Glen Ross

by David Mamet THIRD STAGE THEATRE
"In a rare L.A. staging the play remains a darkly comic masterpiece."
- LOS ANGELES TIMES
"CRITIC'S PICK…If you love Mamet you will love this production."
- BACKSTAGE WEST
"Stan Roth directs a strong ensemble."
- LA WEEKLY
"The profane quips crackle like small-arms fire in Roth's crisply staged production."
-DAILY NEWS MAGAZINE
---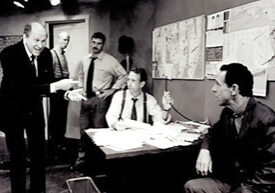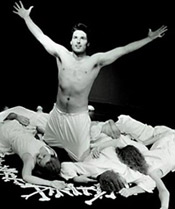 Terminal

by Susan Yankowitz THEATRE-THEATER
"Director Stan Roth has chiseled out a powerful re-invention of the work originally written by Susan Yankowitz for the Open Theatre Ensemble 30 years ago…proves that classic non-narrative, issue-oriented theater can still resonate with a modern audience."
- L.A.WEEKLY
Award Nominations: 
Revival Production of the Year

Best Ensemble

---
Ravenscroft

by Don Nigro VENTURA COURT THEATRE
"Nigro's play interweaves the witty and the wicked, the gothic and farcical. Director Stan Roth paves a smooth path through the turns."
- LOS ANGELES TIMES
"Roth puts the superb cast through their paces with frequently uproarious results."
- BACKSTAGE WEST 
---